WeHo's Circus of Books Returns to Life As Chi Chi LaRue's Circus
WEST HOLLYWOOD (Los Angeles Magazine) –Sex toys and porn are joined by art, books, and more at the adult movie director and drag diva's new Santa Monica Boulevard space.

Before the internet democratized, destigmatized, and decentralized the porn industry, it was largely a back-alley business. The same was true in the realm of gay porn, except it faced more scrutiny, stricter obscenity laws, and a much more profound level of ostracism.

Take the storied history of Circus of Books, the West Hollywood gay porn emporium on the southwest corner of Santa Monica and Sweetzer.
Unlikely as it may sound, Circus was owned by husband-and-wife entrepreneurs Karen and Barry Mason, who traded in their respective careers in investigative journalism and special effects to distribute Hustler for Larry Flint in the […]
Still Raucous & Rockin': WeHo's Landmark Barney's Beanery Turns 100
WEST HOLLYWOOD (High Brow Magazine) — Call it a recipe for success 100 years in the making.
Take the freewheeling Americana spirit of Route 66; mix in some classic, old school Hollywood performers; add a bunch of pool tables; sprinkle in some pop art; throw in a few episodes of "Columbo"; blend in the mold-breaking attitude of The Doors, Janis Joplin, and "Easy Rider"; introduce a healthy serving of Beatniks, authors, screenwriters, architects and artists.
Stir in a delectable menu of comfort foods like chili, waffles, pancakes, burgers, pizza, burritos, and onion soup; pour on dozens of beers from around the world; create the most raucous, free-wheeling, game-playing and hard-rocking atmosphere imaginable and then heat the whole concoction up with a killer soundtrack from the iconic rock scene of the defining 1960s Sunset Strip/Laurel Canyon music era.
And that's how you would design the one and only Barney's Beanery, the legendary West Hollywood restaurant and bar that's turning 100 this […]
WeHo Reads: Architects Who Built Southern California Opens Mar 6
WEST HOLLYWOOD — Join author Antonio Gonzalez for a free event, as he tells the stories of the people behind some of Southern California's most iconic buildings.
In the early 1900s, the population of Southern California exploded, and the cities grew at such a rapid pace that builders could hardly keep up.
Among those who settled in the area were ten architects looking to make their marks on the world. Claud Beelman, a man who never received a college degree, would go on to design the Elks Lodge in Los Angeles.
Albert C. Martin, architect of Grauman's Million Dollar Theater, founded a company that is still going strong more than one hundred years later, and Julia Morgan, the first woman architect licensed in California, was hired by William Randolph Hearst to design the Examiner Building.
Antonio Gonzalez has a BA in journalism from the University of Iowa and an MLIS from San Jose State University. He is a member of the Odd Fellows fraternity, works in an architecture and fine arts library and has a blog where he post items related to architecture and his other interests (misterdangerous.wordpress.com).
In 2015, arts and historic preservation staff began a project of documenting all of the City's designated historic properties.
This free exhibition shows a selection of photographs from the over 80 properties that were documented by West Hollywood photographer Tony Coelho, representing a wide array of architectural styles and associations with well-known architects and builders. These images celebrate West Hollywood – recognizing our past, present, and future.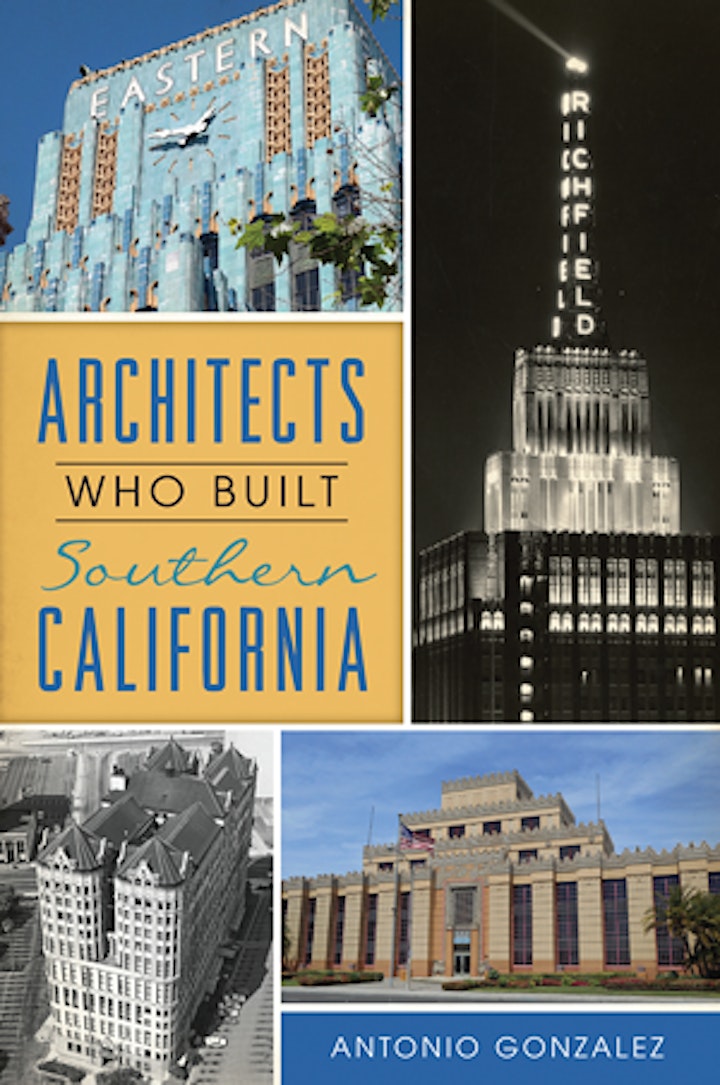 When and Where:
Friday, March 6, 7:00 pm
Community Meeting Room at the West Hollywood Library
625 N. San Vicente Blvd. West Hollywood, CA 90069
7-8 pm: Reading and Architecture Presentation by Antonio Gonzalez
8-9 pm: Exhibition Reception with artists upstairs.
RSVP required. Register at: niahistoric-weho-reception. For more information about this exhibit visit https://www.weho.org, or contact Mike Che, Arts Coordinator, mche@weho.org.
Rescuing Painted Scenic Backdrops From Hollywood's Golden Age
HOLLYWOOD (CBS News) — They're just paint and canvas, but in Hollywood's Golden Age, painted backdrops played a vital role in the magic of movies, creating cities, sunsets, or anything else a director could imagine.

Art professor Karen Maness appreciates every brushstroke. "The backdrop is part of extending the world of the set," she said. "Often times it was just seen outside windows. But sometimes it even included the entire world of a set on a sound stage and creating that environment."

Take "The Wizard of Oz," when Dorothy opens the door into a Technicolor world: "That first view of Oz, of that village, to see that entire space shaped by paintings."
The Yellow Brick Road of "The Wizard of Oz" (1939) led to a painted backdrop. Maness is co-author of "The Art of the […]