'Taste Art' to Pair Fine Art and Haute Cuisine
The Avenues: Art, Fashion and Design District and the Los Angeles Times Magazine is pleased to present TASTE ART, an inaugural series of innovative dining events that pair West Hollywood's premier art galleries and restaurants, choreographing culturally-enriching dinner experiences.
"Art Tastings" will take place at participating restaurants each Tuesday evening during the month of October featuring diverse and inventive collaborations for every style, taste and budget.
Each tasting will consist of a multi-course menu and wine pairing inspired by a selection of artwork that will be presented in a gallery-like atmosphere. During each event, the curator, chef and sommelier will each present their unique contributions to the menu, providing insight into their philosophies behind the evening's art, food, and wine selections.
TASTE ART will kick off with an opening gala, hosted by Los Angeles Times Magazine Design and Culture Editor Mayer Rus, on Tuesday, October 5th. The event will feature a collaboration between Tasende Gallery and Gordon Ramsay at The London Hotel. The evening will highlight a selection of significant paintings and sculptures by celebrated contemporary artist Fernando Botero and a three-course menu and wine pairing by Chef Andy Cook and sommelier Jeremy Roberts.
The October series will launch a seasonal calendar of art tasting events promoting West Hollywood's unique creative perspective and commitment to artistic and culinary excellence. A portion of proceeds for all events will go towards the West Hollywood Library Fund.
More information and tickets are available online at www.AvenuesWH.com/events/tasteart.
TASTE ART OPENING GALA
Tuesday, October 5
6:30-7:00 Reception
7:00-9:00 Dinner
Gordon Ramsay at The London and Tasende Gallery featuring the work of Fernando Botero
Tickets: $200
OTHER EVENTS:
Tuesday, October 12
BLT Steak and Aboriginal Dreamtime Gallery
RH at Andaz and LLG Group Gallery
Tuesday, October 19
Sunset Marquis Restaurant and George Stern Fine Arts
Sur Restaurant and Rebecca Molayem Gallery
Tuesday, October 26
Petrossian Restaurant and Martin & Lozano Gallery
Cecconi's and Hamilton Selway Fine Art and Trigg Ison Fine Art
WeHo Reads: Architects Who Built Southern California Opens Mar 6
WEST HOLLYWOOD — Join author Antonio Gonzalez for a free event, as he tells the stories of the people behind some of Southern California's most iconic buildings.
In the early 1900s, the population of Southern California exploded, and the cities grew at such a rapid pace that builders could hardly keep up.
Among those who settled in the area were ten architects looking to make their marks on the world. Claud Beelman, a man who never received a college degree, would go on to design the Elks Lodge in Los Angeles.
Albert C. Martin, architect of Grauman's Million Dollar Theater, founded a company that is still going strong more than one hundred years later, and Julia Morgan, the first woman architect licensed in California, was hired by William Randolph Hearst to design the Examiner Building.
Antonio Gonzalez has a BA in journalism from the University of Iowa and an MLIS from San Jose State University. He is a member of the Odd Fellows fraternity, works in an architecture and fine arts library and has a blog where he post items related to architecture and his other interests (misterdangerous.wordpress.com).
In 2015, arts and historic preservation staff began a project of documenting all of the City's designated historic properties.
This free exhibition shows a selection of photographs from the over 80 properties that were documented by West Hollywood photographer Tony Coelho, representing a wide array of architectural styles and associations with well-known architects and builders. These images celebrate West Hollywood – recognizing our past, present, and future.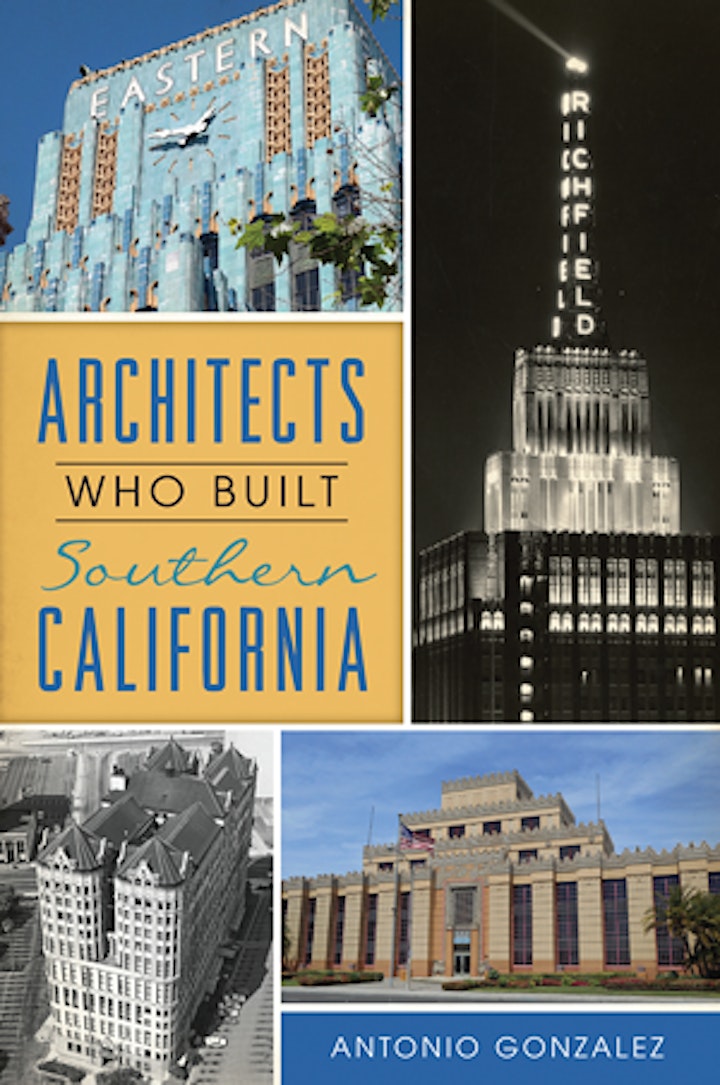 When and Where:
Friday, March 6, 7:00 pm
Community Meeting Room at the West Hollywood Library
625 N. San Vicente Blvd. West Hollywood, CA 90069
7-8 pm: Reading and Architecture Presentation by Antonio Gonzalez
8-9 pm: Exhibition Reception with artists upstairs.
RSVP required. Register at: niahistoric-weho-reception. For more information about this exhibit visit https://www.weho.org, or contact Mike Che, Arts Coordinator, mche@weho.org.
The Gallery at Circus Presents Jeremy Kost 'Seismic Dreams' – Feb 15
WEST HOLLYWOOD (WeHo Times) — Chi Chi LaRue's Circus and The Gallery at Circus are launching the inaugural exhibition, Jeremy Kost: Seismic Dreams, on February 15 from 7pm-10pm. This is Kost's first exhibit in Los Angeles, featuring more than 30 works from his newly released book of the same name.

The event is free to attend. There will be cocktails at the open reception on February 15.

Jeremy Kost (b 1977) lives and works between Los Angeles and New York. Kost's work is included in multiple private and public collections across the globe, including LACMA, Museo Jumex, MoCA Los Angeles, MFA Houston, The Studio Museum Harlem, The Nerman Museum, and many more.
He has exhibited internationally, including solo exhibitions at The Andy Warhol Museum, Pittsburgh, Galerie Nuke, Paris, and Galerie Charlotte Moser in […]
'afroLAtinidad: mi casa, my city' Exhibit Opens in Los Angeles Feb 22
LOS ANGELES — LA Plaza de Cultura y Artes (LA Plaza) presents "afroLAtinidad: mi casa, my city," an exhibition that explores the history and contemporary realities of the Afro-Latinx community in Los Angeles.
It will exclusively feature personal objects and art from LA's Afro-Latinx community and invites audiences of all backgrounds to understand this long-standing and vibrant history. The exhibition will be on view February 22 through July 20.

afroLAtinidad: mi casa, my city is the first exhibition at a major institution examining the history and contemporary experience of Afrolatinidad in Los Angeles. 
The exhibition will be installed in LA Plaza's 1,000 foot, 2 first floor gallery and will feature a recreation of an Afro-Latinx home, complete with personal objects, photographs, art, and digital media. 

"afroLAtinidad: mi casa, my city is co-curated by Walter Thompson-Hernández and Mariah Berlanga-Shevchuk, and advised by Samantha Blake Goodman, La Mikia Castillo, Mike Davis, Kimberly Drew, Kelly Lytle Hernández, Tanya Melendez, and Kaelyn Rodriguez. The exhibition is designed by Aviva Rubin.

The exhibition will explore the presence of Los Angeles's Afro-Latinx community, beginning with the pre-American founding of LA by the pobladores, a group of settlers of mixed African, Indigenous, and Spanish descent. It will continue with the contemporary experiences of residents identifying as Black and Latinx, in the many forms that can take.

The Afro-Latinx community represented in the exhibition includes Latin Americans of African descent, as well as those of mixed African-American or Black and Latinx heritage. Visitors will have the opportunity to explore cultural touchpoints that are assumed to be Latinx but are in fact of African origin.
Objects on view will include paintings, ceramic art, family photographs and video installations, as well as personal mementos, including musical instruments, devotional objects, clothing, jewelry, hand-written recipes, and a home-made plantain grinder made of washing machine parts. 
The exhibition also includes contemporary artwork and videos by June Canedo, Wayne Perry, Patrick Martinez, Carolyn Castaño, Nery Gabriel Lemus, and more.
When: February 22, 2020 – July 20, 2020 Hours: M, W, & Th, 12-5 pm, Fri-Sun 12-6 pm
Where: LA Plaza de Cultura y Artes, 501 North Main Street, Los Angeles, CA 90012
Admission is free.

PHOTO: Esperanza Bandera with her mother Rosie Dominguez and father Rafael Bandera, ca. 1993. Courtesy of Esperanza Bander