'Clueless' Pop-Up Coming to WeHo to Celebrate Film's 25th Anniversary
WEST HOLLYWOOD, Calif. (KABC) — "As if" we needed another reason to stroll down memory lane! A new pop-up restaurant for the '90s classic film "Clueless" is opening on Santa Monica Boulevard and it's totally buggin'.

The pop-up, which is appropriately called "As If," coincides with the film's 25th anniversary and launches on March 31.

The restaurant will feature "Cher-able" drinks and snacks inspired by the film, along with set recreations and photos of the film's most memorable scenes.
Tickets for the pop-up go on sale Friday, March 6 at 10 a.m. for $35 each and include 90 minutes in the restaurant, an entree and a side. As If runs from March 31 – May 8, Tuesdays – Sundays at 7100 Santa Monica […]
Women in Photography: Visual Disruptors 2020 – Mar 22
WEST HOLLYWOOD — March is Women's History Month and what better way to celebrate than to inspire a community. Photographers, creatives, consultants of all genders are invited to Quixote Studios' Women in Photography: Visual Disrupters event on Sunday, March 22.
American Planning Association (APA) Los Angeles would like to invite you to join, support and celebrate women in the photography industry at their third annual Women In Photography event.
The panels will cover topics such as diversity within the industries, women's advancement, work/life balance, the creative process, social media, mentorship, activism, challenges working women continue to face on set and beyond.
"This is a teaching moment! We are so honored to have two unique panels of successful women share their stories with us," their announcement boasts.
The day will begin with a panel discussion, then a networking lunch break followed by a second panel discussion. Lunch will be provided.
Parking will be limited; the event suggests using a ride share service.
PHOTOGRAPHER PANEL:
Lauren Crew, Ash Danielsen, Gizelle Hernandez , Danielle Levitt, Diana Zalucky 
MODERATOR: Cecily Chambers 
CREATIVE PANEL:
Clarissa Garrett (72 and Sunny), Kim Getty (Deutch), Ada Guerin (Los Angeles Magazine), Katie Hawkins (Quibi), Audrey Landreth (Apple), Rachael Lieberman Producer, Heidi Volpe (Patagonia)
MODERATOR:  Monica Zaffarano 
Sun 22nd Mar, 2020
11:00am–3:30pm

Quixote Studios 1011 North Fuller Avenue
West Hollywood, CA 90046
$25 APA Members
$40 General Admission
$10 Students with Valid ID
WeHo Reads: Architects Who Built Southern California Opens Mar 6
WEST HOLLYWOOD — Join author Antonio Gonzalez for a free event, as he tells the stories of the people behind some of Southern California's most iconic buildings.
In the early 1900s, the population of Southern California exploded, and the cities grew at such a rapid pace that builders could hardly keep up.
Among those who settled in the area were ten architects looking to make their marks on the world. Claud Beelman, a man who never received a college degree, would go on to design the Elks Lodge in Los Angeles.
Albert C. Martin, architect of Grauman's Million Dollar Theater, founded a company that is still going strong more than one hundred years later, and Julia Morgan, the first woman architect licensed in California, was hired by William Randolph Hearst to design the Examiner Building.
Antonio Gonzalez has a BA in journalism from the University of Iowa and an MLIS from San Jose State University. He is a member of the Odd Fellows fraternity, works in an architecture and fine arts library and has a blog where he post items related to architecture and his other interests (misterdangerous.wordpress.com).
In 2015, arts and historic preservation staff began a project of documenting all of the City's designated historic properties.
This free exhibition shows a selection of photographs from the over 80 properties that were documented by West Hollywood photographer Tony Coelho, representing a wide array of architectural styles and associations with well-known architects and builders. These images celebrate West Hollywood – recognizing our past, present, and future.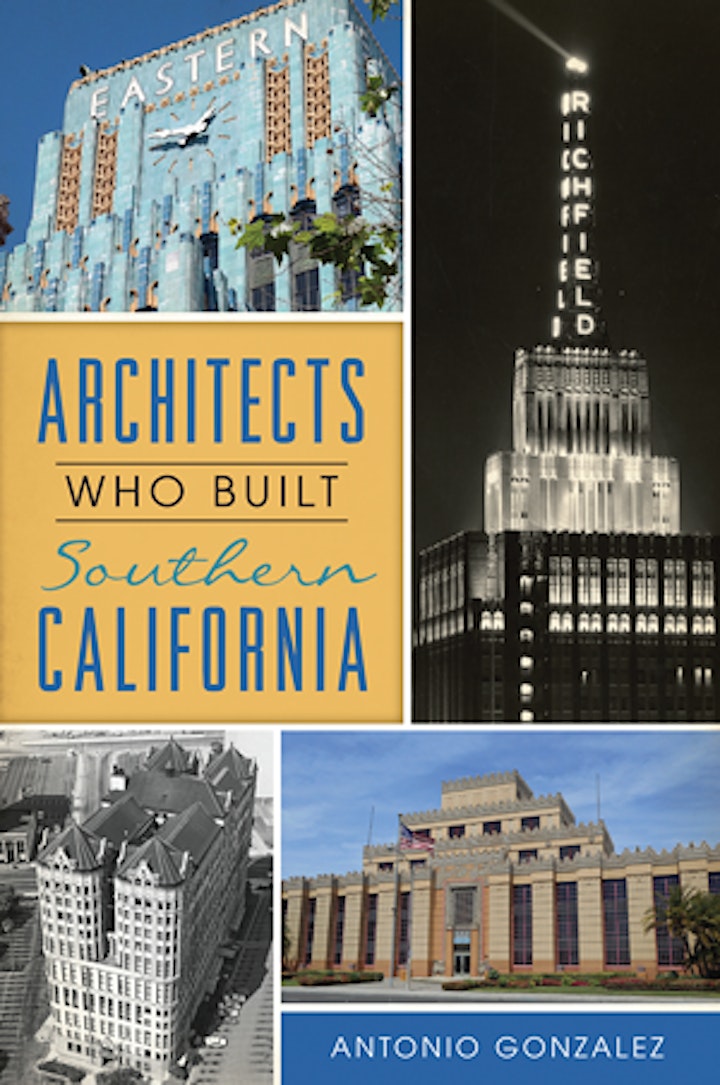 When and Where:
Friday, March 6, 7:00 pm
Community Meeting Room at the West Hollywood Library
625 N. San Vicente Blvd. West Hollywood, CA 90069
7-8 pm: Reading and Architecture Presentation by Antonio Gonzalez
8-9 pm: Exhibition Reception with artists upstairs.
RSVP required. Register at: niahistoric-weho-reception. For more information about this exhibit visit https://www.weho.org, or contact Mike Che, Arts Coordinator, mche@weho.org.
The Gallery at Circus Presents Jeremy Kost 'Seismic Dreams' – Feb 15
WEST HOLLYWOOD (WeHo Times) — Chi Chi LaRue's Circus and The Gallery at Circus are launching the inaugural exhibition, Jeremy Kost: Seismic Dreams, on February 15 from 7pm-10pm. This is Kost's first exhibit in Los Angeles, featuring more than 30 works from his newly released book of the same name.

The event is free to attend. There will be cocktails at the open reception on February 15.

Jeremy Kost (b 1977) lives and works between Los Angeles and New York. Kost's work is included in multiple private and public collections across the globe, including LACMA, Museo Jumex, MoCA Los Angeles, MFA Houston, The Studio Museum Harlem, The Nerman Museum, and many more.
He has exhibited internationally, including solo exhibitions at The Andy Warhol Museum, Pittsburgh, Galerie Nuke, Paris, and Galerie Charlotte Moser in […]