City to Host Voting Experience Demonstration to Increase Participation
WEST HOLLYWOOD — As part of the City of West Hollywood's continuous efforts to increase voter participation, the City is partnering with the Los Angeles County Registrar-Recorder/County Clerk to encourage community members to stop by Plummer Park in October to explore the new "voting experience" at a pop-up Demonstration Center.
Participants will be among the first to see and interact with LA County's new voting system, Voting Solutions for All People. In late September 2019, approximately 200 people attended a Mock Election event at Plummer Park's Fiesta Hall to learn about the new voting system.

The Demonstration Center will be set-up throughout October at Plummer Park's Great Hall, located at 7377 Santa Monica Boulevard and will be open on Mondays, Tuesdays, Wednesdays, and Thursdays from Monday, October 7 to Tuesday, October 29 from 10 a.m. to 7 p.m.; and on Saturdays from Saturday, October 12 to Saturday, October 26 from 9 a.m. to 5 p.m.
Beginning with 2020 elections, traditional polling places will be replaced by 1,000 polling centers, which will allow Los Angeles County residents to vote at any one of the polling center locations over an 11-day voting period.
Los Angeles County will roll-out a custom-designed Voting Solutions for All People voting system, which combines the benefits of technology for an easy and accessible voting experience with the security a paper ballot. In the Demonstration Center participants will experience the new process by casting votes on non-political issues such as favorite songs, parks, or animals for an entirely non-partisan election.
The new voting system will feature a Ballot Marking Device, making it easier for voters to customize the voting experience to fit needs. Voters can access 13 languages, adjust the touchscreen to a comfortable angle, change the display settings such as text size and contrast, or go through the ballot using the audio headset and control pad.
A paper ballot is required to use the Ballot Marking Device. Security remains a top priority for LA County, so devices are not connected to a network or to the internet. Easy-to-follow instructions can guide any voter through the voting process without the need for assistance. Staff members from the Los Angeles County Registrar-Recorder/County Clerk's office will be on-hand to answer questions at the Demonstration Center.
Voter registration forms may be obtained at West Hollywood City Hall during regular hours and at the Demonstration Center. The City's elections page, www.weho.org/elections, provides detailed election information and links to the California Secretary of State's Voter Registration page, the Los Angeles County Registrar-Recorder's website and links to specific information on how to apply to vote by mail, a polling place locator, and sample ballots.
For more information, please call the City of West Hollywood's City Clerk's Office at (323) 848-6409, visit the City's Elections page at www.weho.org/elections or call the California Secretary of State's Voter Hotline toll-free at (800) 345-VOTE (8683). For people who are Deaf or hard of hearing, please call TTY (323) 848-6496.
WHAP! Lecture Series: Nan Da, 'On King Lear & Contemporary China' – Feb 21
WEST HOLLYWOOD — The City of West Hollywood and the California Institute of the Arts (CalArts) Master of Arts (MA) program in Aesthetics and Politics present the West Hollywood Aesthetics and Politics lecture series (WHAP!) at the West Hollywood Library Community Meeting Room.
This series features events that range from political debates to film screenings and performances, as well as conversations about art, architecture, and philosophy.
This month WHAP! will host Nan Z. Da, an assistant professor of English at the University of Notre Dame where she teaches comparative literature and literary theory. She is the author of Intransitive Encounter, a prehistory of Sino-US literary relations that theorizes non-verifiable, self-contained encounters.
This talk is drawn from her work-in-progress, That No Harm Will Come to Harmless Things.
This event is free to the public and no RSVP is required.
Friday, February 21, 2020 from 7:30 p.m. to 9:30 p.m. at the West Hollywood Library Community Meeting Room, located at 625 N. San Vicente Boulevard.
WeHo Reads: Architects Who Built Southern California Opens Mar 6
WEST HOLLYWOOD — Join author Antonio Gonzalez for a free event, as he tells the stories of the people behind some of Southern California's most iconic buildings.
In the early 1900s, the population of Southern California exploded, and the cities grew at such a rapid pace that builders could hardly keep up.
Among those who settled in the area were ten architects looking to make their marks on the world. Claud Beelman, a man who never received a college degree, would go on to design the Elks Lodge in Los Angeles.
Albert C. Martin, architect of Grauman's Million Dollar Theater, founded a company that is still going strong more than one hundred years later, and Julia Morgan, the first woman architect licensed in California, was hired by William Randolph Hearst to design the Examiner Building.
Antonio Gonzalez has a BA in journalism from the University of Iowa and an MLIS from San Jose State University. He is a member of the Odd Fellows fraternity, works in an architecture and fine arts library and has a blog where he post items related to architecture and his other interests (misterdangerous.wordpress.com).
In 2015, arts and historic preservation staff began a project of documenting all of the City's designated historic properties.
This free exhibition shows a selection of photographs from the over 80 properties that were documented by West Hollywood photographer Tony Coelho, representing a wide array of architectural styles and associations with well-known architects and builders. These images celebrate West Hollywood – recognizing our past, present, and future.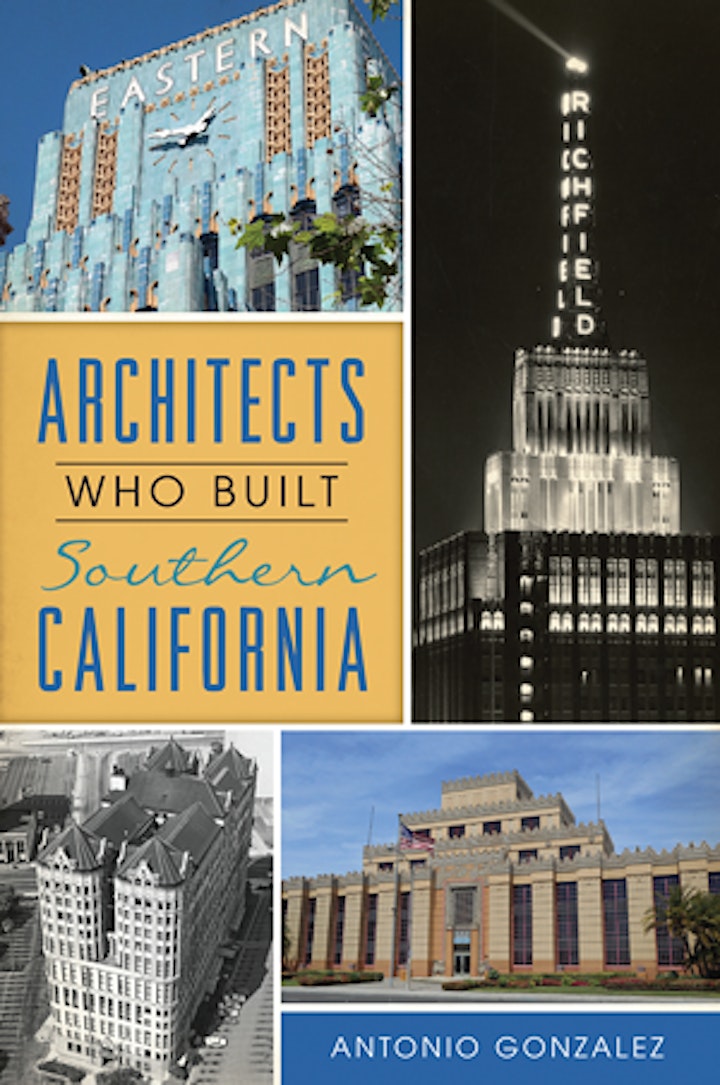 When and Where:
Friday, March 6, 7:00 pm
Community Meeting Room at the West Hollywood Library
625 N. San Vicente Blvd. West Hollywood, CA 90069
7-8 pm: Reading and Architecture Presentation by Antonio Gonzalez
8-9 pm: Exhibition Reception with artists upstairs.
RSVP required. Register at: niahistoric-weho-reception. For more information about this exhibit visit https://www.weho.org, or contact Mike Che, Arts Coordinator, mche@weho.org.
Don't Laugh: BYOB 'Tickle Party' at Sanctuary Studios – Feb 19
LOS ANGELES –If the cellophane-wrapped commercial aspect of Valentine's Day is getting under your skin, perhaps something a bit more titillating is up your weird little alley (no judgement from us here at WHD). Hollywood Laughter Ent. offers a monthly Tickle Party at the Sanctuary Studios in Lennox – and yeah, they have couples pricing!
You may have heard of "tickle parties" before, perhaps in the context of a military controversy, or maybe you've seen a documentary about "tickle videos"- heck- maybe you're a tickle flick aficionado. Here's a chance to see for yourself what the world of tickle kink is all about.
In between the laughing tickle sessions, attendees can grab their favorite cocktail at the communal BYOB bar. No alcohol will be sold but snacks are available.
For $20 per ten minutes, guests can laugh out loud with models. Mini sessions go for $5.
Sanctuary Studios
10914 South La Cienega Boulevard
Lennox, CA 90304
Entry to the event is $60 at the door, or you can order now and save.
Free parking in the small lot on the side of the building, otherwise street parking.
I love it the @HWLaughter tickle parties in Los Angeles is such a fun way to meet fans and have them get little mini sessions lol it's like a tickle buffet pic.twitter.com/kGsl4mj8Tz

— Bella Carrera 🤣 #TickleEMPRESS BDAY 11/29 (@SxyFetishGirl) February 12, 2020
For tickets, visit Eventbrite.
The event is sponsored by Hollywood Laughter Ent. (IG & Twitter). If you have a FetLife.com account, you can learn more about the event thru: FetLife.com/events/855774